"To live is the rarest thing in the world. Most people exist, that is all."
Dream big. Live small.
We are Karma from Sweden and Scott from New Zealand. We are nomads. We choose to live out of a tent for long periods at a time, and in between long hikes, we live in a van. So for us, a more minimalistic approach to life just makes sense. Scaling back and simplifying life is very liberating. It is amazing how few material things you actually need in order to be happy. It does not mean we don't have nice things, it just means that all the things we keep are intentional and useful. No excess. We like to say that we are collecting experiences, not things.
We are minimalist nomadic explorers.
Not being location bound and living a life with fewer possessions is about freedom. Freedom to roam. Freedom from social norms. Freedom from being owned by material things. Ultimately it is about happiness. This philosophy is the result of a personal journey we like to call a life reboot. Basically—we got one life to live and we want to make sure we live it well.
We are nomads by choice, but at the moment, also by necessity. We are actually not allowed to live in the same country until one of us immigrates, a 2-year-long process for us. Long-distance relationships are hard—we have been there already! So instead we choose to travel together. At the moment we live full time in a van, jumping borders every 3-months when our tourist visas expire, just so we can be together. Follow this adventure in Nomads for Love!
Hunter S. Thompson said it best:

"Life should not be a journey to the grave with the intention of arriving safely in a pretty and well-preserved body, but rather to skid in broadside in a cloud of smoke, thoroughly used up, totally worn out, and loudly proclaiming, wow!"
Art director, graphic designer, storyteller, writer, translator
I can help you with branding, graphic design, content/editorial design and production as well as writing and translating content, blogging and social media management in Swedish and/or English (US).
Also available for speaking engagements (female explorer and long-distance hiker).
Let's talk!
Nothing like a complete burn-out to help you put things into perspective.
My need for a reboot came after years of chronic stress which led to a work burn-out which left me unable to function for over a year. I needed a pause to reflect on how I ended up here and, above all, to ponder all the big questions in life and it forced me to do a lot of soul-searching to find myself again.
The road to recovery was long, but once I cracked the code it happened very fast. It was when I reconnected with nature and started hiking. Coming home from my first long-distance thru-hike I knew that I would never be the same. While I knew that I could never return to my previous way of life I still questioned the sanity of nonconformity.
Can you really just quit conventional life and choose to live differently?
Since walking woke me up I decided to just keep on walking and see where it would take me. Halfway through a 3000km tramp spanning the length of New Zealand, it happened! I finally knew who I was and how I wanted to live my life! The things I once thought I wanted before was no longer important. I just wanted to be happy!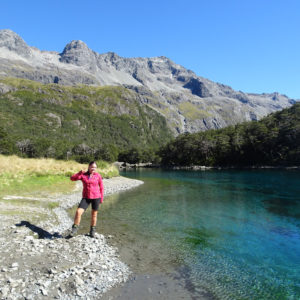 I heard someone suggest that we stop writing bucket lists and instead write fuck-it lists. Basically spending our time and energy on what truly matters and fuck the rest. I buy that.
Coming back from this physical, emotional and mental crash has been an incredible journey. Having my entire body pull on the breaks also made me reevaluate my priorities in life. I feel grateful. Grateful for the awakening and grateful for the chance to take a different path.
Being immersed in nature for long periods of time can heal even the most frazzled minds, like mine. Finding a partner to share this love of nature and adventure with is truly amazing! I feel very fortunate.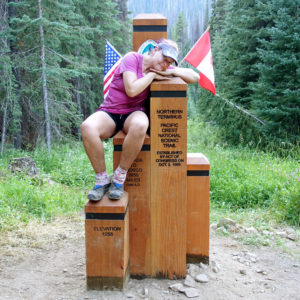 Builder, painter, anything-tradesman
I can help you with just about anything. So let's talk!