"You only live once, but if you do it right, once is enough."
We are minimalist nomadic explorers with a passion for outdoor adventures. We have left the corporate rat race and choose to prioritize life differently.
When we are not out on a long-distance hike we are usually out exploring the trails and crags of the world living in a van. In between adventures we are based in Sweden. The epiphany that life is short – so you better make it count – has come as the result of a personal journey we like to call a life reboot. We are living our dream, and we hope to inspire you to live your dream too!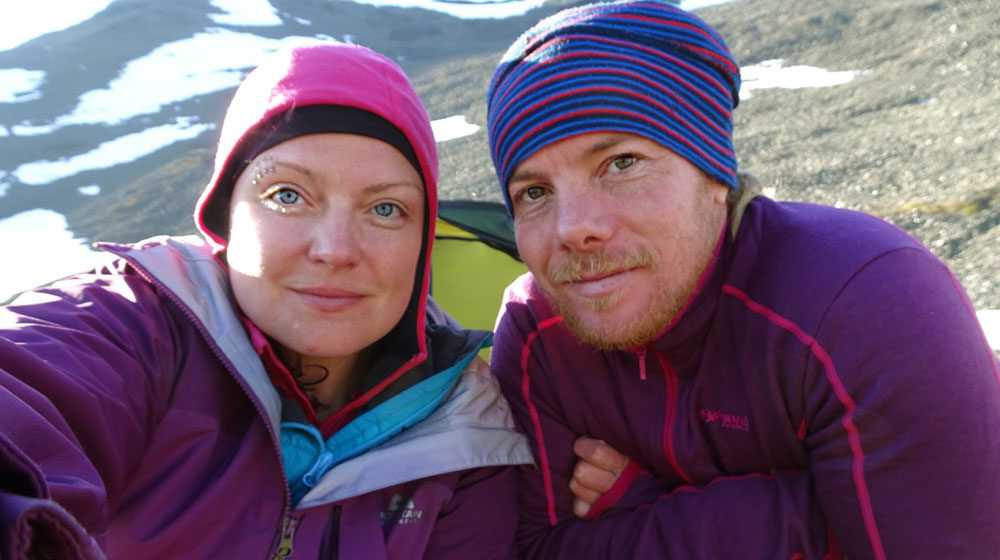 Getting in touch with what we really want out of life may not be as simple as it sounds, but we owe it to ourselves to get our priorities straight and at least make a conscious effort to live a life worth living every day! We don't like to preach, but we think that many of us could benefit from a moment of reflection to answer the ultimate question: am I living the life I really want to live? If the answer is no, or there is a nagging feeling that maybe there should be more to life, then perhaps it is time for a life reboot! more >
We believe that life should be about living the dream, not dreaming about living. In other words, creating a life we don't need a vacation from. For us, it means living as sustainably as possible in a way that does not require trading too much of our time for money while actively doing the things we love. We love outdoor adventures, primarily hiking and rock climbing, but spending time in nature is also a form of meditation and inspiration. This connection with nature is a very special feeling. It makes us feel truly alive. more >
Nomads for love
We are out on a six-month journey through Eastern Europe in Dory the adventure bus. We are waiting for Scott's residency permit for Sweden to come through, which can take up to two years (!), so if we want to be together in the meantime we basically have to travel. Jumping borders every three months when our tourist visas run out. What better way to do that than living in a van? We already love vanlife, so it seems the logical choice and it sure will be an adventure! At the moment we are chasing summer and exploring the beautiful coastline of Croatia.
More on this very soon!
Follow us on Instagram for more frequent updates! [ Karma ] [ Scott ]