"You only live once, but if you do it right, once is enough."
We are nomadic explorers with a passion for outdoor adventures. We just want to live life—love deeply, explore new mountains, follow new trails and test our limits in the crags. We are living our dream and we hope to inspire you to live your dream too!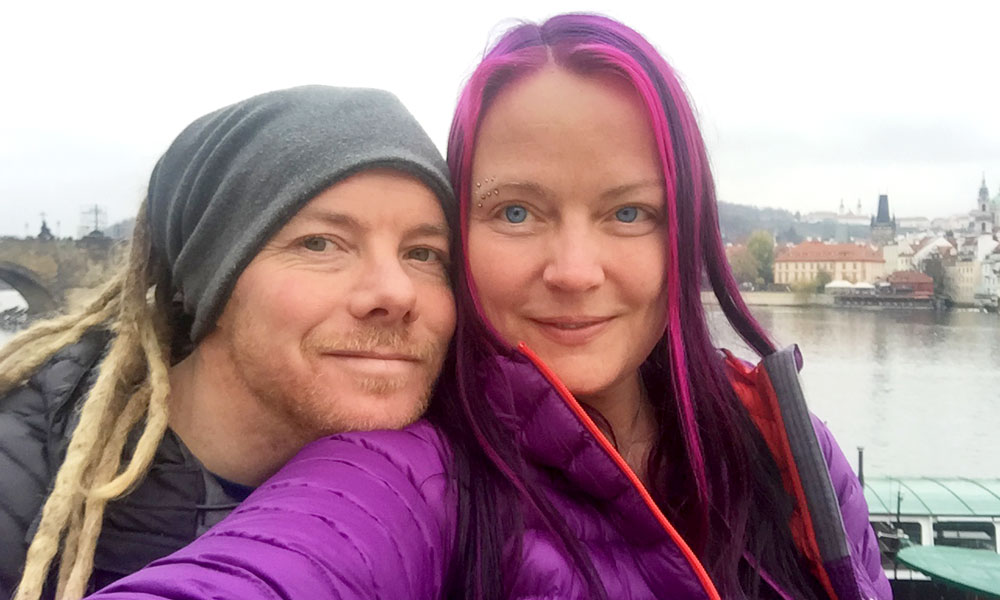 We are Karma from Sweden and Scott from New Zealand. When we are not out on a long-distance hike we are usually out exploring the trails and crags of the world living in a van. We have found that this nomadic lifestyle suits us much better. This awakening has come as the result of a personal journey we like to call a life reboot. We get one shot at life, and we want to make sure we can look back at it with a smile.  more >
Due to visa restrictions, we are not allowed to legally live in the same country until one of us immigrates, which in our case is an up to 2-year-long process. Long-distance relationships are not all they are cracked up to be—we have been there already! So we made up this crazy plan of traveling and living full time in a van, jumping borders every 3-months when our tourist visas expire. Just so we can be can be together! So, after converting a 25-year-old VW bus to our new home we simply drew a boundary on a map of where we could not go and then started driving south, chasing summer. No research. No plan. Guided by curiosity as much as necessity. Follow our adventures on Instagram too for more frequent updates.