"Your time is limited, so don't waste it living someone else's life."
A life worth living.
We believe that life should be about living the dream, not dreaming about living. We seek to live simpler, to consume less and focus on what really matters. For us, it means living as sustainably as possible in a way that does not require trading too much of our time for money while doing the things we love. We love hiking, running and climbing mountains. We find that time in nature is a great way to silence the mind allowing time for some reflection and contemplation—and it is about freedom. The longer time out disconnected from society the better. One reason we are really passionate about long-distance thru-hiking.
Long-distance hiking
Thru-hiking simply means continuously hiking a long-distance trail from end to end.
Hiking a long-distance trail demands focus and determination. While it is a lot of hard work we feel that it gives us a better perspective on life in return. It is a form of active meditation, and for us, there is no better way to achieve mindfulness. You fall into a meditative rhythm where life becomes simpler. Your job is to eat, sleep, walk—repeat. For months! There is a bit more minimalistic approach to gear and more focus on distance when you are out on really long trails. Mainly because you value traveling light, but you soon realize how few things you actually need. Long-distance hiking differs from "regular" hiking in the sense that while it is still a great physical achievement, it is more a mental and logistical game.
Long-distance trails
Completed thru-hikes
Planned thru-hikes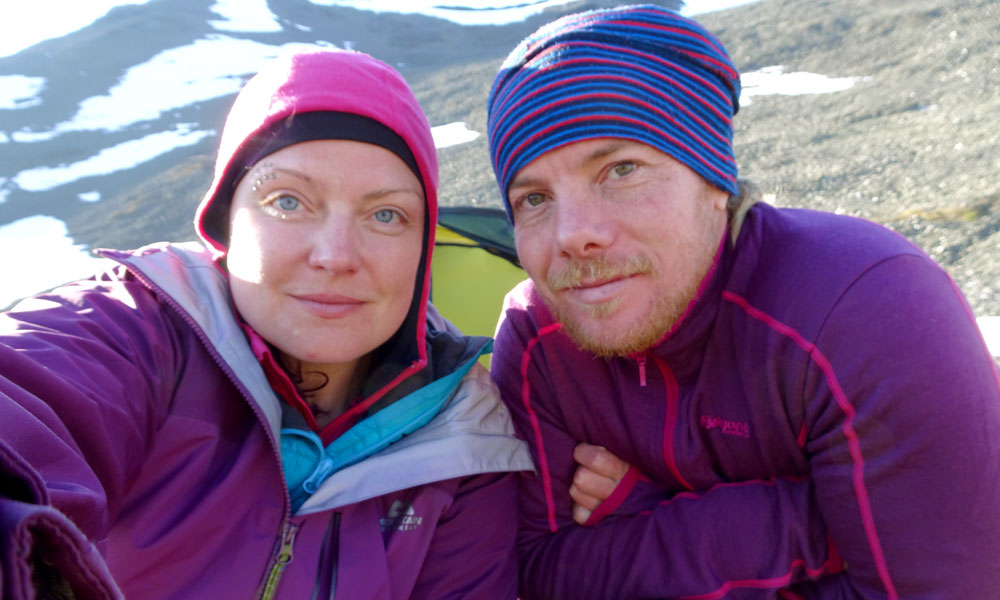 Some of our favorite gear
Latest from the blog
Reboot Life
Walking the world Country: France Continent: Europe Route: Saint Malo -  Saint-Jean-Pied-de-Port When: 3 February - 4 March 2020 Season: winter/spring Distance: 888 km (5331 in total) Summary *Our expedition is on hold at the moment [...]
Nomads for love
Due to visa restrictions, we are not allowed to legally live in the same country until one of us immigrates, which in our case is an up to 2-year-long process. Long-distance relationships are not all they are cracked up to be—we have been there already! So we made up this crazy plan of traveling and living full time in a van, jumping borders every 3-months when our tourist visas expire. Just so we can be can be together! So, after converting a 25-year-old VW bus to our new home we simply drew a boundary on a map of where we could not go and then started driving south, chasing summer. No research. No plan. Guided by curiosity as much as necessity. Follow our adventures on Instagram too for more frequent updates.
Dory, the blue adventure bus, ticked all the boxes on our wishlist and stole our hearts immediately.
We documented the self-buld conversion of this beautiful 1993 Volkswagen LT28 modern classic van to our new home as well as our epic adventure through Eastern Europe. She turned out to be everything we had hoped for – and more. Everywhere we went she turned heads, either smiling or shaking their heads, but still. We took her to some places you'd never think of taking a fancy motorhome and she made us proud every time!
The route
Van tour
Building Dory – the van tour
Karma
Dory—the blue adventure bus
The Blog
Karma
After a few interesting weeks on the desolate Black Sea coast of Bulgaria, we are looking forward to exploring Turkey next. We need a pause from driving and spend quite some time parked up in [...]